For the real chocolate freaks… ganache cakes with a pure chocolate flavor that melt in your mouth! Made from raw chocolate and avocado, which makes the topping really creamy. Not sure of the avocado in this recipe? No worries, I wasn't either! But especially if you leave the filling overnight, the flavors will blend and you actually have no idea what it's made of!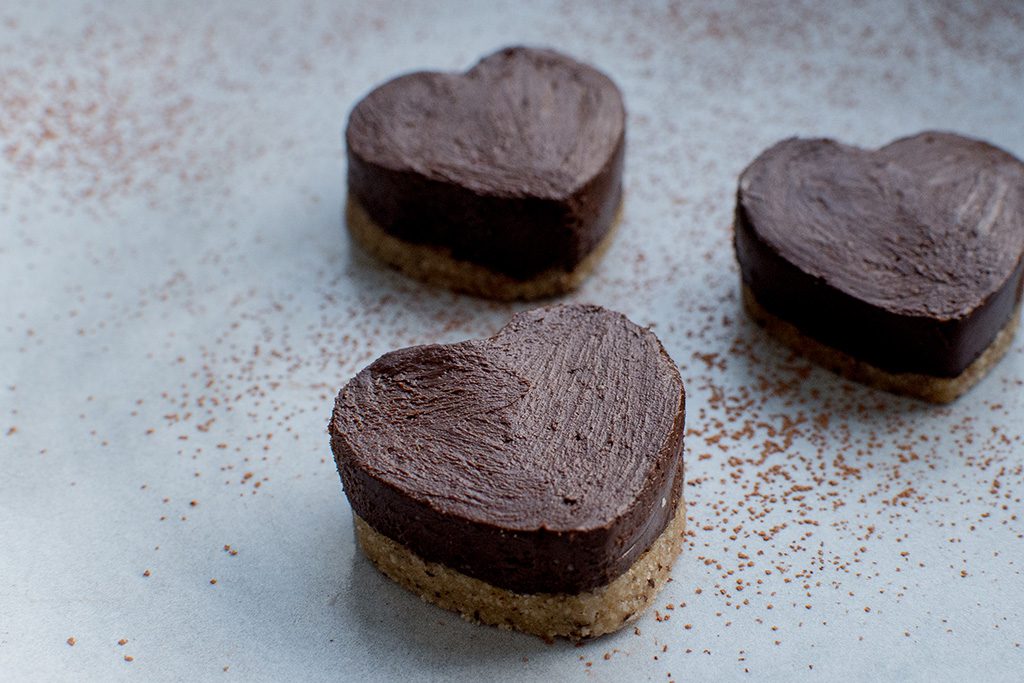 Print
Chocolate ganache cakes
Sugar and milk free chocolate ganache cakes, rich and creamy by adding avocado.
Scale
Ingredients
For the topping/ganache:
1

small avocado

20

g of raw cocoa / chocolate powder

25

g coconut blossom sugar
vanilla powder
salt
For the crust:
30

g almond flour

20

g dates (in small pieces)
salt
small lump of coconut oil
Instructions
for the topping, add all ingredients in the food processor and let it run until you have a smooth paste. Preferably refrigerate overnight for the flavors to blend.
prepare the dough for the crust by adding almond flour, dates, a pinch of salt and a spoonful of (melted) coconut oil in the food processor.
divide the dough into 4 silicone muffin molds and press well. Spread the ganache on top and smooth with the convex side of a spoon.
freeze the cakes until firm.
gently push the cakes out of the tins and serve on a nice plate.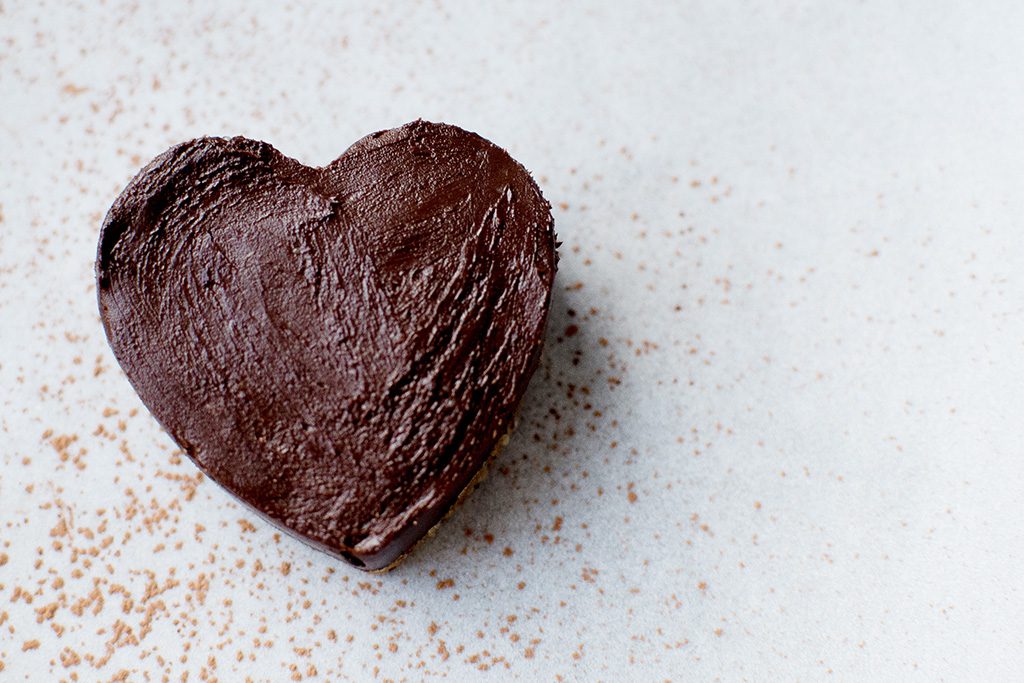 About 2 cakes per person for dessert or with tea / coffee.
Use a cut-out mold to make nicely shaped cakes.