i once heard an expression, "simple things are harder."
it sounded so philosophical, but that was eXactly how i felt when trying to get some homemade potato wedges nice & crispy, and those french fries, too.
not anymore… after i learned this trick, i've became quite an expert. I'll let you in on the secrete…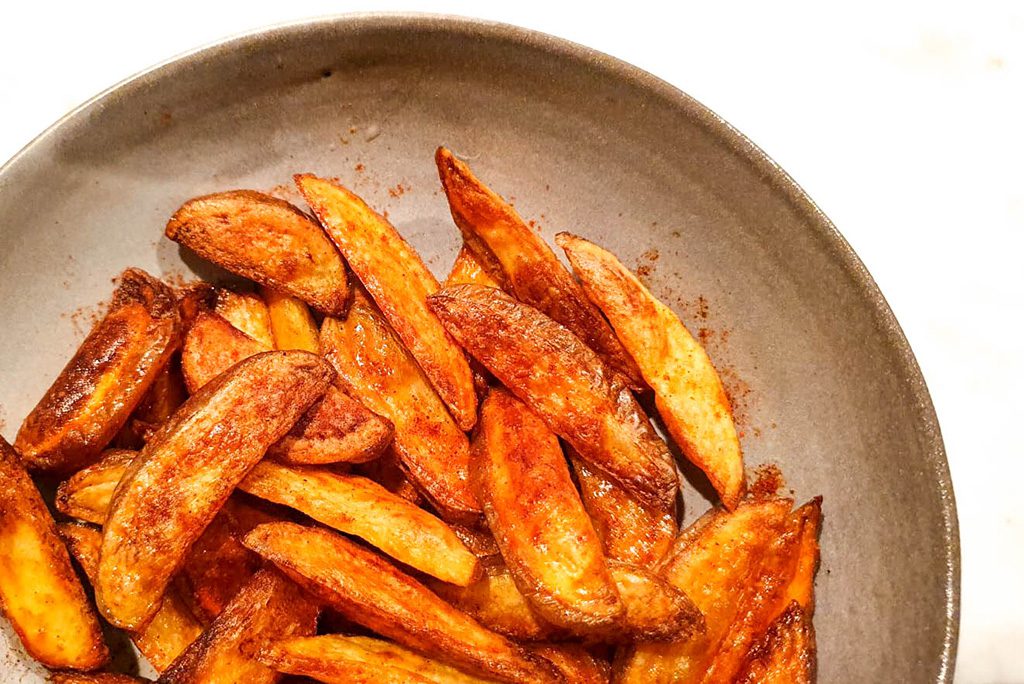 Print
Crispy potato wedges
potato wedges, sooo Crispy! eXactly the way I liked it!
Author:
Prep Time:

25 min

Cook Time:

25 min

Total Time:

50 min
Ingredients
waxy medium sized potatoes, aka: culinar potato
olive oil
salt
Instructions
preheat oven, 390 °F / 200 °C.
wash or peel potatoes, I prefer with skin on.
slice into 8 wedges: cut potato in half, cut the halves in half again, cut the quarters once more.
in a pot, put enough water that can fully soak wedges. boil water near boiling point, turn off heat.
put potato wedges in near fully boiled water, soak 10 minutes.
drain potatoes & pat dry.
pour over enough olive oil & salt. you may add other preferred spices at this point.
on a bake tray, lay wedges down on flat side, evenly spread, bake 25 minutes.
flip/turn wedges over, bake other flat sides for another 25 minutes.