Pumpkin puree is the perfect base for recipes such as pumpkin cookies, pumkin spiced granola, pumpkin smoothie and more..
Of course you could buy a tin, but a homemade puree is so simple yet delicious!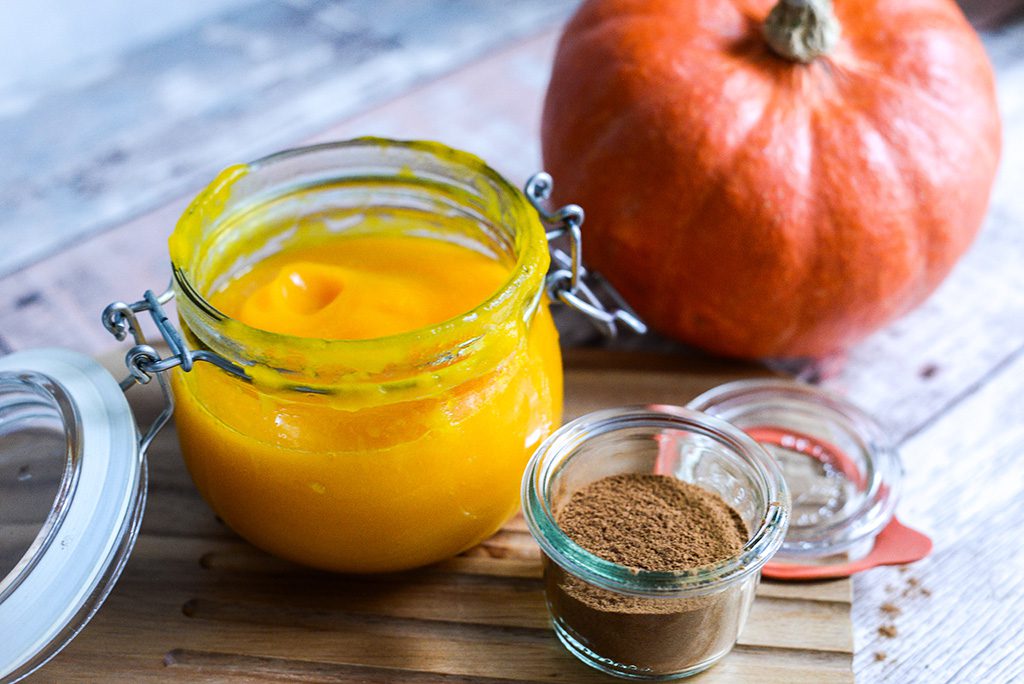 Print
Pumpkin puree
Homemade Pumpkin Puree is the perfect base for many great recipes.
Author:
Prep Time:

10 min

Cook Time:

35 min

Total Time:

45 minutes
Ingredients
Don't forget to pin this recipe: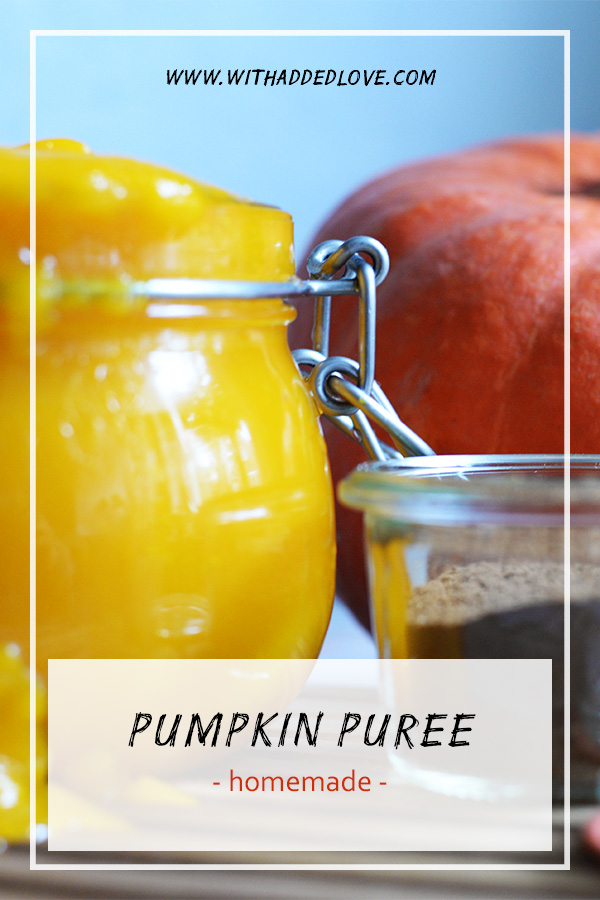 Instructions
preheat oven, 200 ºC / 400 ºF,
cover baking sheet with baking paper.
cut pumpkin in half, spoon out all threads & seeds,
wash both halves, place onto baking sheet with cut side facing down.
roast pumpkin in oven for 35 ~ 40 minutes, or until pumpkin is nice & soft, use a fork to check.
allow pumpkin to cool down a bit, empty pumpkin flesh from the skin with spoon, add to blender or into a mixing bowl. 
mix pumpkin until fully pureed.
use it in one of my delicious pumpkin recipes.
Notes
Freeze the pumpkin puree in smaller portions, e.g. in a silicone muffin pan, so it is available whenever you have the crave for a pumpkin recipe.
Ready to make your homemade pumpkin spices?