Before this recipe I found it difficult to get nice & crispy potato wedges or homemade fries. I'm glad I know the trick now and I'm happy to share with you!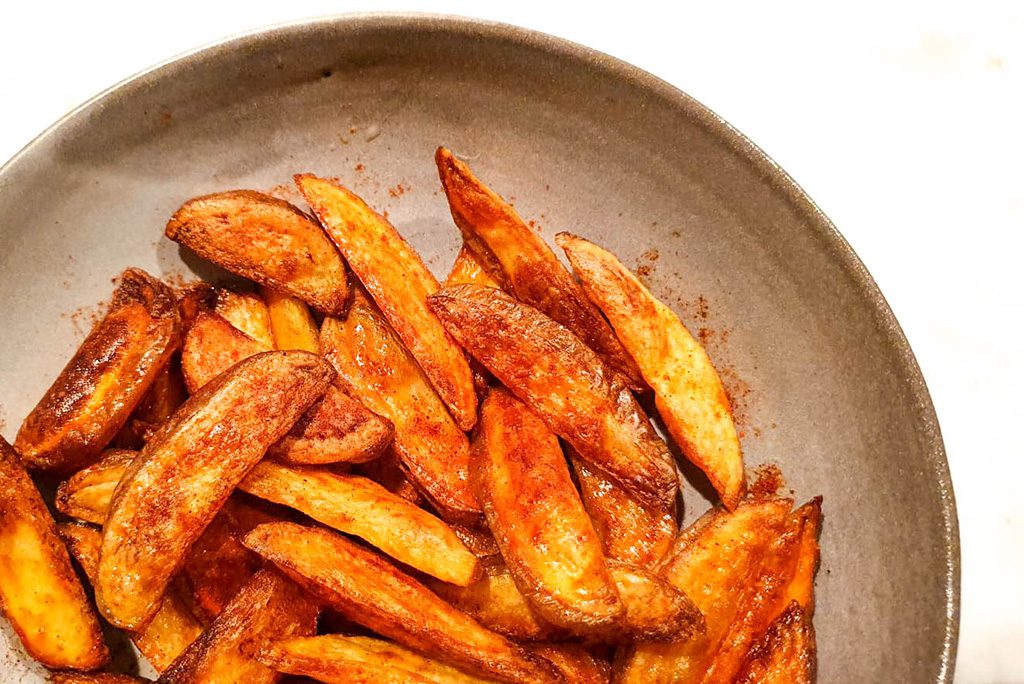 Print
Crispy potato wedges
Crispy potato wedges. Just the way I like!
Ingredients
waxy (culinar) medium sized potatoes
olive oil
salt
Instructions
preheat the over to 390 F / 200 C.
wash or peel the potatoes (I prefer with skins on).
slice them in 8 wedges (cut in half, cut the halves in half again and the quarters once more).
(nearly) boil some water and let the wedges soak in it for 10 minutes.
drain the potatoes and pat dry. pour over with enough olive oil and salt. Add some spices if you like.
spread the wedges on the flat side on a baking tray.
bake for 25 minutes, turn the wedges over and bake on the other flat side for another 25 minutes.